Shelton Day
Thank you for your interest in Shelton Day, brought to you by the City of Shelton and the Rotary Club of Derby-Shelton.
Each year, the Derby-Shelton Rotary Club hosts the Shelton Day Festival. Most recently the event was held at the Veterans Memorial Park, Canal Street, Shelton, on Sunday, October 1, 2023, from 11:00am to 5:00pm.
This wonderful event features a mayoral proclamation, live music, fun activities, food trucks, an adult beverage area and local vendors.
---
Our Sponsors
We would like to express our gratitude to the local businesses that sponsored Shelton Day 2023
Platinum Sponsors


Gold Sponsors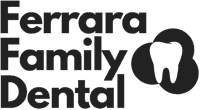 Silver Sponsors
Apicella, Testa & Company, PC
Carey & Guarrera Real Estate
Hodge Agency
Jeff's Appliance & Vacuums
Bronze Sponsors
BTX Global Logistics
Talalay Global
---
About Derby-Shelton Rotary
The Derby-Shelton Rotary Club, founded in 1905, is a 100% volunteer organization, with near-zero overhead. Proceeds from Shelton Day help fund our many community service projects, scholarships, and grants.
Derby-Shelton Rotary Learn more about Derby-Shelton Rotary
---
About Rotary International
Rotary is a global network of 1.4 million neighbors, friends, leaders, and problem-solvers who see a world where people unite and take action to create lasting change – across the globe, in our communities, and in ourselves.
Rotary International Learn more about Rotary International
We look forward to seeing you on October 1, 2023!